Houseplants are good for us! They help keep our indoor air clean and bringing nature inside can change the entire dynamic and feel of a home. Many people feel more connected to the Earth when they are able to put their hands in soil and work with living plants, especially those who live in high-rises or town homes without yards. But as much as we enjoy them, some houseplants and cut flowers may not be so great for our furry roommates.
Did you know that some common houseplants can make your pet sick? Pets, especially cats, are often drawn to the leaves and eat parts of houseplants. And often, we keep those beautifully tempting houseplants at their level, especially larger ones with substantial pots. (Many a holiday has been disrupted by taking sick kitties to the vet after they've gotten into a lovely Christmas poinsettia!) It's important to protect your pets from the detrimental effects of poisonous houseplants.
Besides poinsettias, some of the most common toxic houseplants include many varieties of lilies, including Easter lilies and Lily of the Valley, daffodils, tulips, azaleas, aloe vera, some kinds of ivy, elephant ears, some ferns, cyclamen, desert roses, asparagus ferns and jade plants. Eucalyptus is so irritating to dogs that even the smell of it in your home can trigger a bad mood or lethargy in your pooch!
The symptoms of toxic poisoning can be painful and distressing for both pet and owner. Different toxins can affect different parts of your pet's body and the intensity of their reaction can be affected by things like their size and weight, as well as how much of the plant they ingested. Common signs of poisoning are: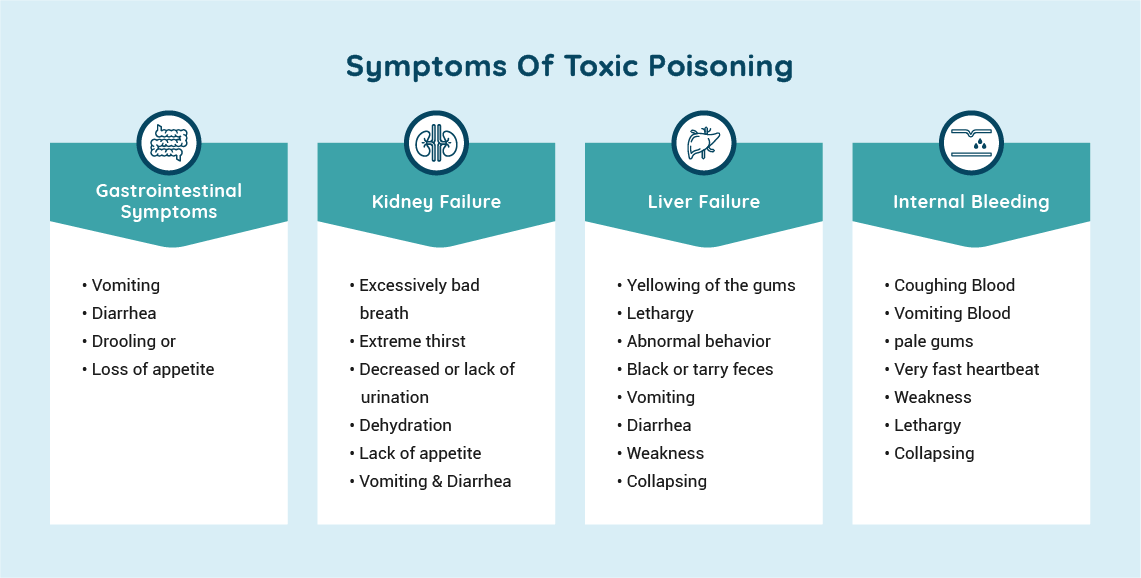 So how can your pets and plants co-exist safely and happily? Avoid the risk of a sick cat or dog by making sure that your houseplants are non-toxic. Beautiful options abound that will be safe for your furry friends and bring the joy of living plants to your home. Besides the ones listed here, you can always ask your local nursery about a plant before you buy it or check with your vets office as you're planning to shop.
Green Plants: Many types of common, easy-to-care-for houseplants are safe for your cats and dogs.
Non-flowering Colorful Plants: Although these don't flower, they have colorful, festive leaves that brighten any space!
Flowering Plants: Although there are fewer flowering plants that are safe for your pets, but the ones that make the grade are gorgeous!
Edible Plants: If they're safe for humans, they're more likely to be safe for your pets.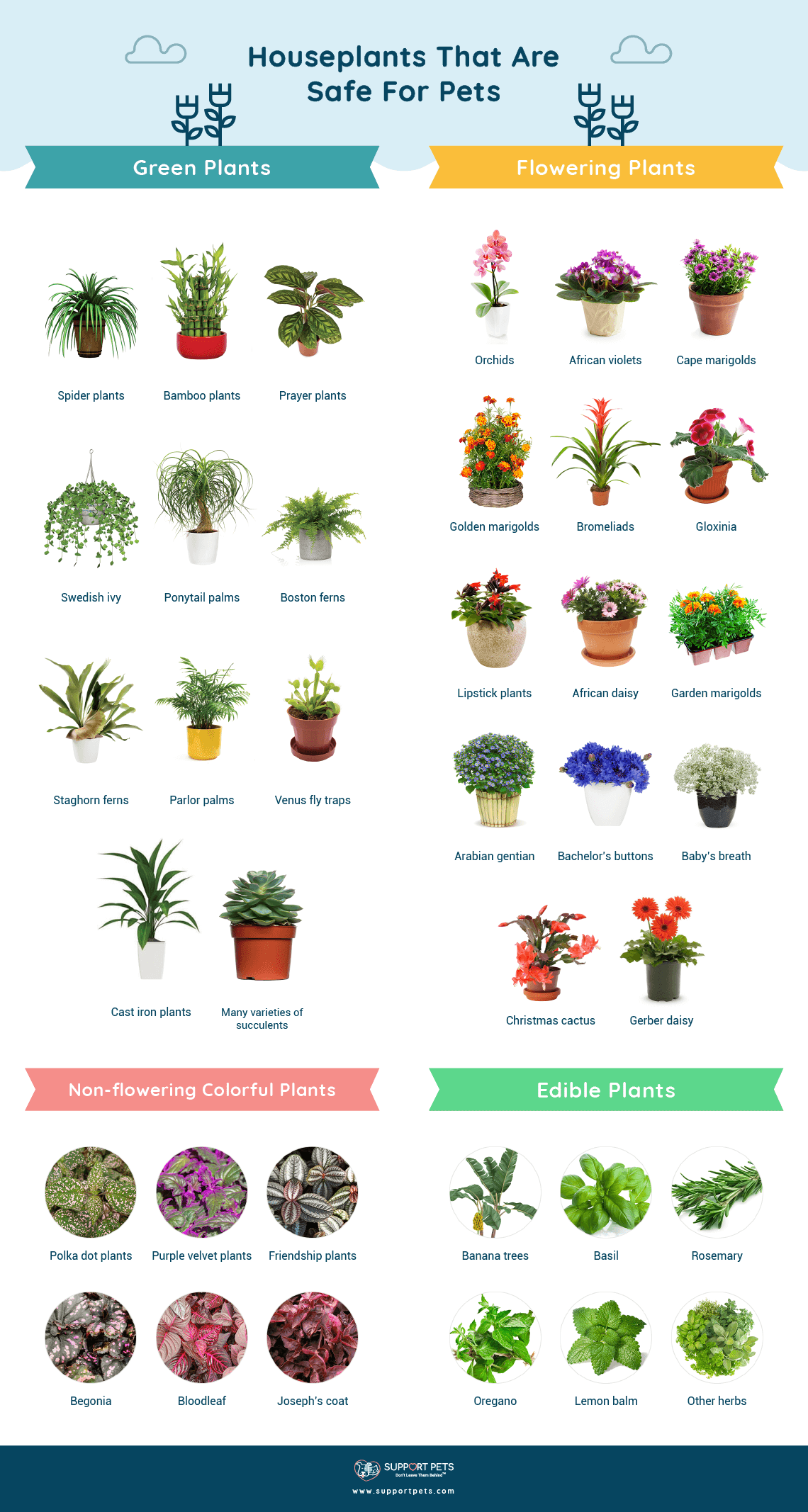 It's important to know that even plants that aren't poisonous or toxic can cause digestive upset if your dog or cat eats them, or enough of them. Try to keep plants where your pets can't be tempted by them, such as in hanging planters, on shelves out of their reach or in spaces they don't visit frequently. 
With a little research and planning, it's easy to keep your home beautiful and your pets safe with lovely and safe plants that you can enjoy no matter the season. 
NOTE: If you suspect that your pet has ingested a toxic plant or any other kind of poison and you can't get to the vet right away, contact the Pet Poison Helpline at 855-764-7661 or the ASPCA Animal Poison Control Center at 888-426-4435 immediately, anytime of the day or night, if your pet displays symptoms or if you suspect exposure to or ingestion of a toxin. Both organizations charge a small fee for their assistance.