If your pup or kitty has become an integral part of the family, you know it's not always easy finding pet-friendly places to take them. Thankfully there is a growing trend toward businesses that are more accommodating when it comes to emotional support animals (ESAs). So if having your furry friend with you at all times sounds like a dream come true, read on for some helpful tips and tricks so both of you can have unforgettable experiences!
If you have an ESA, taking them out on fun adventures is something we're sure they'd love! To make the most of your time together outside, here are a few tips to help Fido or Fluffy get ready for their excursions:
1. Find the best spot to relax. Choosing the perfect spot for you and your furry friend doesn't have to be a hassle! Take time to research pet-friendly places in advance – that way, when it's time to hit the town with your pup, there won't be any surprises. Try not to give peak hours too much attention; instead, shoot for those off-peak times when businesses don't get so crowded. If you still feel uncertain about anything before heading out just give them a ring up – better safe than sorry!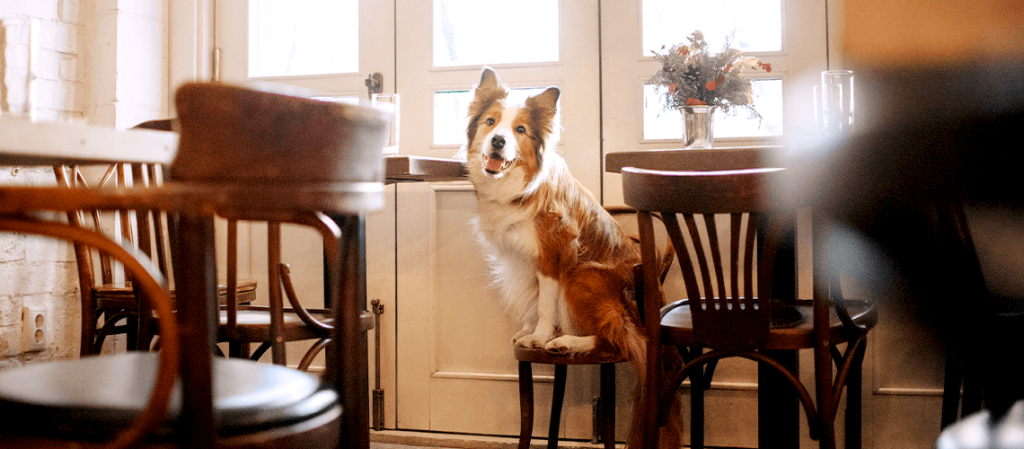 2. Keep calm and carry on. Keep Fido in check! Whether you're at the park, out on a walk, or just visiting someone's home – always be sure to keep your pet calm and leashed. Keeping them under control is essential as not everyone can appreciate our furry friends as we do; some people may have allergies or even feel threatened by animals. So make sure to monitor behavior, using positive reinforcement when necessary – no one wants any unpleasant surprises during their visit with man's best friend!
When taking your furry friend out and about, show some courtesy to others–not everyone loves pets as much as you do. Make sure that while in pet-friendly establishments, your beloved pooch isn't getting too rambunctious around other customers or staff. Keeping a civil atmosphere can make the experience enjoyable for all!
3. Be ready to scoop up accidents! As responsible pet owners, we must make sure that we leave no trace of Fido's presence when out and about. This means always carrying a bunch of poop bags with you wherever your pup goes – after all, they can't do the clean-up themselves! Additionally, if messes are made in our homes or yards due to hair shedding or dirt track be sure to have a thorough cleaning regime so neither we nor other pets need to suffer any smelly surprises later on.
4. Be ready for an interview. You don't want to be caught off-guard when it comes time for the questions, so having a good handle on relevant information about your pet is key. It's also important to make sure you have all necessary paperwork and identification ready—your furry friend may not quite understand why they need their ID card yet but better safe than sorry!
5. Keep your pup well prepared! Get your pup ready for the big adventure! Don't forget to pack all their must-haves including water and a bowl, yummy treats, pet-safe wipes (just in case), and waste baggies that are pawesomely handy when taking potty breaks on outdoor escapades. Add something extra fun like a puzzle toy or some other distraction item to keep them entertained if you're away for more than just a quick jaunt – plus don't leave home without comfy bedding so they can rest easy after an exciting day of exploring wherever you've gone together.
6. Always be protected! Make sure your furry friend is protected – have them sporting a snazzy collar and ID tag (yes, cats need tags too). Microchipping should also be on the list of safety measures; it's painless for pets and incredibly empowering to pet parents if their beloved companion ever goes missing. So let's all cross our fingers that Fluffy or Fido never gets lost – but just in case, you'll want those registry details up-to-date!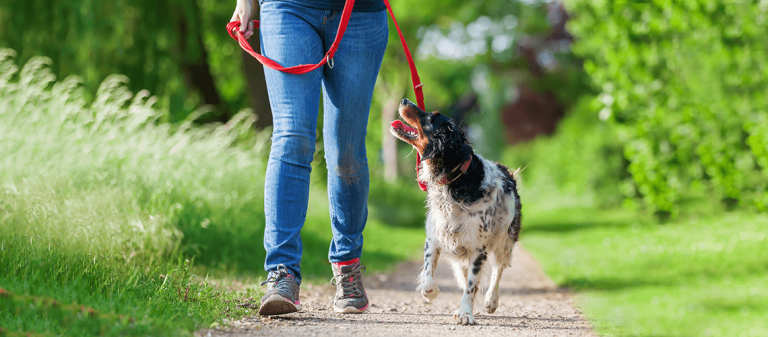 7. Check the weather. Before heading out the door, make sure to stop and check what Mother Nature has in store for your day! Depending on which way she's blowing her winds of change, you may need a large umbrella if there's even an inkling of raindrops or pet sunscreen if it looks like temperatures are rising.
8. Don't forget your training! Training your pup is essential if you want him to be a well-mannered doggo in public! Every dog owner knows that it's hard for their pooch not to misbehave, but luckily there are plenty of helpful resources out there. To help get started on the path towards proper training sessions have them practice skills like Heeling; this takes Loose Leash Walking up another level as they take control and learn how to act around new situations – including greeting other dogs outside the home!
Going out and about with your pet is always a great time, but it's important to remember that there are some steps you need to take to make sure things go smoothly. Follow these helpful hacks so both you and Fido can have an enjoyable experience- plus maybe even pick up a few new friends!