When it comes to providing your pet with the best care, finding a vet right for you and your furry friend can seem scary. Don't worry, though- by researching local vets who specialize in your type of animal, reading reviews and comparing pricing, then asking plenty of questions during the consultation process – you'll be able to locate a practice that fits your and their needs!
Ask for Reviews
Your pet deserves the best care possible, so choosing a trustworthy vet is essential! Ask around your neighborhood and get personal recommendations from friends and family – reviews are great, but nothing beats word of mouth. Online ratings offer additional helpful insight when deciding which vet is right for you. Remember to check out what others have experienced before making up your mind.
Set Up a Meeting
It's time to meet your fur baby's new best friend – their vet! Taking the guesswork out of finding a reliable vet for checkups, treatments, and more can be stressful. But with careful review and an in-person visit, you'll have peace of mind that this is the right fit for both pet parents AND pets alike. Get on top of cleanliness evaluations, too; it's essential to ensure the place is clean and tidy for pets of all sizes, just like a home away from home should be. Ask questions while you're there, note how comfortable everyone seems during appointments or surgeries, and most importantly, trust your gut feeling when selecting which person/business will look after doing all they can to protect Fluffy Fido's overall healthcare journey.
Come Prepared
When visiting the vet, always remember to arrive prepared and with respect! Bring along any necessary paperwork that might be needed for your pet's visit. It also never hurts to show up a few minutes early – this gives you time to ask questions of the staff before jumping right into it. Be patient throughout your appointment; not only will it make things run more smoothly, but being understanding toward everyone involved can help ensure an enjoyable experience for both you and your furry friend!
Express Any Concerns Upfront
It can be easy to jump to conclusions and form judgments about your pet's care, especially if you don't agree with the approach. Instead of voicing these confrontationally, try expressing any concerns diplomatically! Showing that understanding could make all the difference! Many vets appreciate that customer input–even negative opinions!– if delivered constructively. It helps them improve their services for future patients down the road.
Finding a vet that you and your pet are comfortable with is essential! Be bold and ask for their records if the match isn't working. Reception may have access to this information, but otherwise, make an appointment at another practice so that they can provide it from there instead.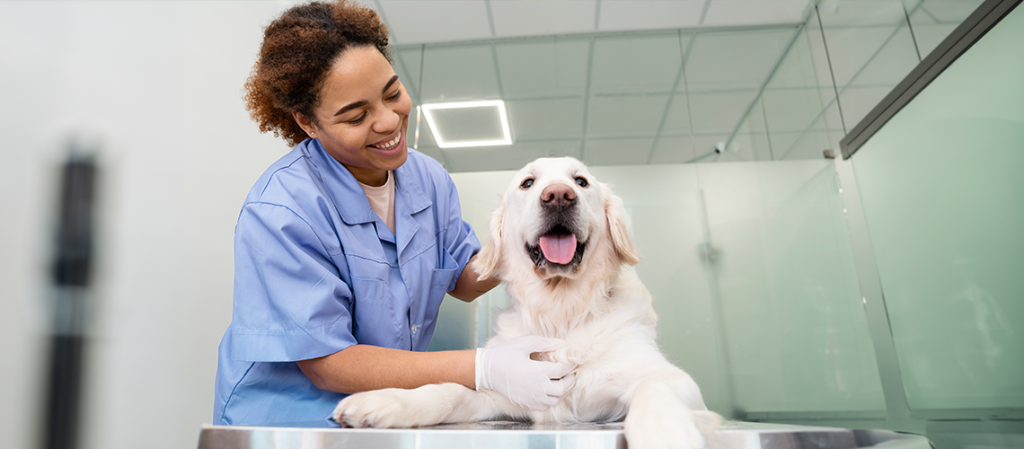 Conclusion
Taking the time to research a reputable vet practice can be highly rewarding. After all, you'll want your pet to receive high-quality medical care in an environment that makes them feel calm and happy. With this info under your belt, finding excellent vet services will be easy as 1-2-3! Let those search engines do their work; soon enough, both you and Fido (or Fluffy!) will have found just what they needed – a vet home away from home.