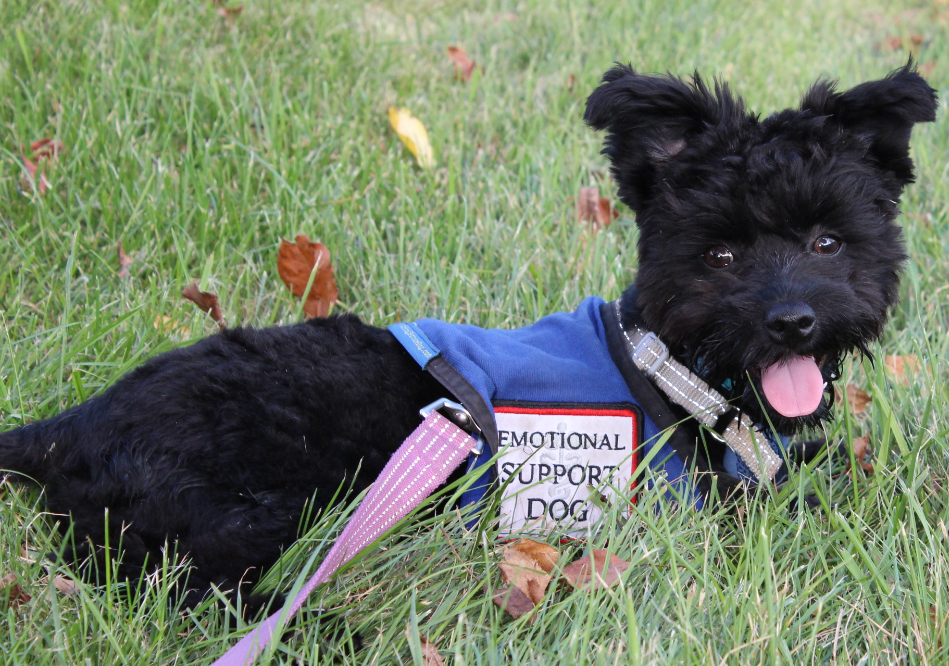 Understanding Legal Protection for Emotional Support Animals
Between 2016 and 2017 alone, United Airlines reported a whopping 75% increase in the number of Emotional Support Animals aboard their planes.
Why such a rapid jump in numbers?
Because Americans are finally waking up and realizing that they (and their pets) have rights. Since 1986 in the case of the ACAA, you've had the right to travel freely and live practically anywhere you and your pet desire without unnecessary cost or harassment.
And with new scientific studies proving the medical benefits of pet ownership on an almost daily basis, now is a better time than ever to start acting on those rights.
Let's take a quick look at the laws in question—specifically the Fair Housing Act and the Air Carrier Access Act …
Exhibit A: The Fair Housing Act
Under the FHA (in conjunction with the Rehabilitation Act of 1973 and the Americans with Disabilities Act), ownership of an "assistance animal" is legally allowed residence in places with "no pet" policies, or places which require pet deposits based on type of animal, breed or weight.
So what makes an assistance animal according to federal law?
It's simple. You must be able to answer one of the following questions:
(I)  Does the person seeking to use and live with the animal have a disability — i.e., a physical or mental impairment that substantially limits one or more major life activities?
(2)  Does the person making the request have a disability-related need for an assistance animal? In other words, does the animal work, provide assistance, perform tasks or services for the benefit of a person with a disability, or provide emotional support that alleviates one or more of the identified symptoms or effects of a person's existing disability?
To avoid further misunderstanding, the FHA makes it explicitly clear that "conditions and restrictions that housing providers apply to pets may not be applied to assistance animals."
So, if a potential landlord is threatening to:
— Reject an ESA based on their previous experience with a certain breed or animal type
— Reject an ESA based on rules established by management (a corporate "no pet" policy)
— Reject an ESA based on speculation over what damage that animal might cause Gently let them know that these things won't hold up in court.
Exhibit B: The Air Carrier Access Act
The U.S. Department of Transportation, under the latest ACAA regulations, gives you the right to bring an ESA pet onboard any domestic flight without the usual hassles:
· Charging You Other Hidden Inconvenience Fees
· Not Allowing Your Pet Into The Terminal
· Not Allowing Your Pet In The Cabin Of The Plane
· Charging You Pet Passenger Fees
USDOT even provided a video (watch below!) to explain how to get through the lines and into the plane with your ESA.
NO EXTRA FEES—EVER.
As the video also shows, all airline staff are made aware of the rules in their training and are held accountable to them at all times.
Getting Your ESA Documentation Before it's TOO LATE
Because emotional disabilities are often not "readily apparent" to airline officials or housing management, the FHA and ACAA proper documentation from a licensed professional regarding your pet's ESA status.
That's it. If they ask for anything further, like medical records, also let them know that that is a breach of the FHA and that it's not in their best interest to make similar demands.
While these laws may change in the near future, you and your pets still have the right to fly the friendly skies or live in any community you choose without undue harassment or added expense.
So get your pet's ESA certification finished TODAY—so that you can live and travel easier anywhere you like!